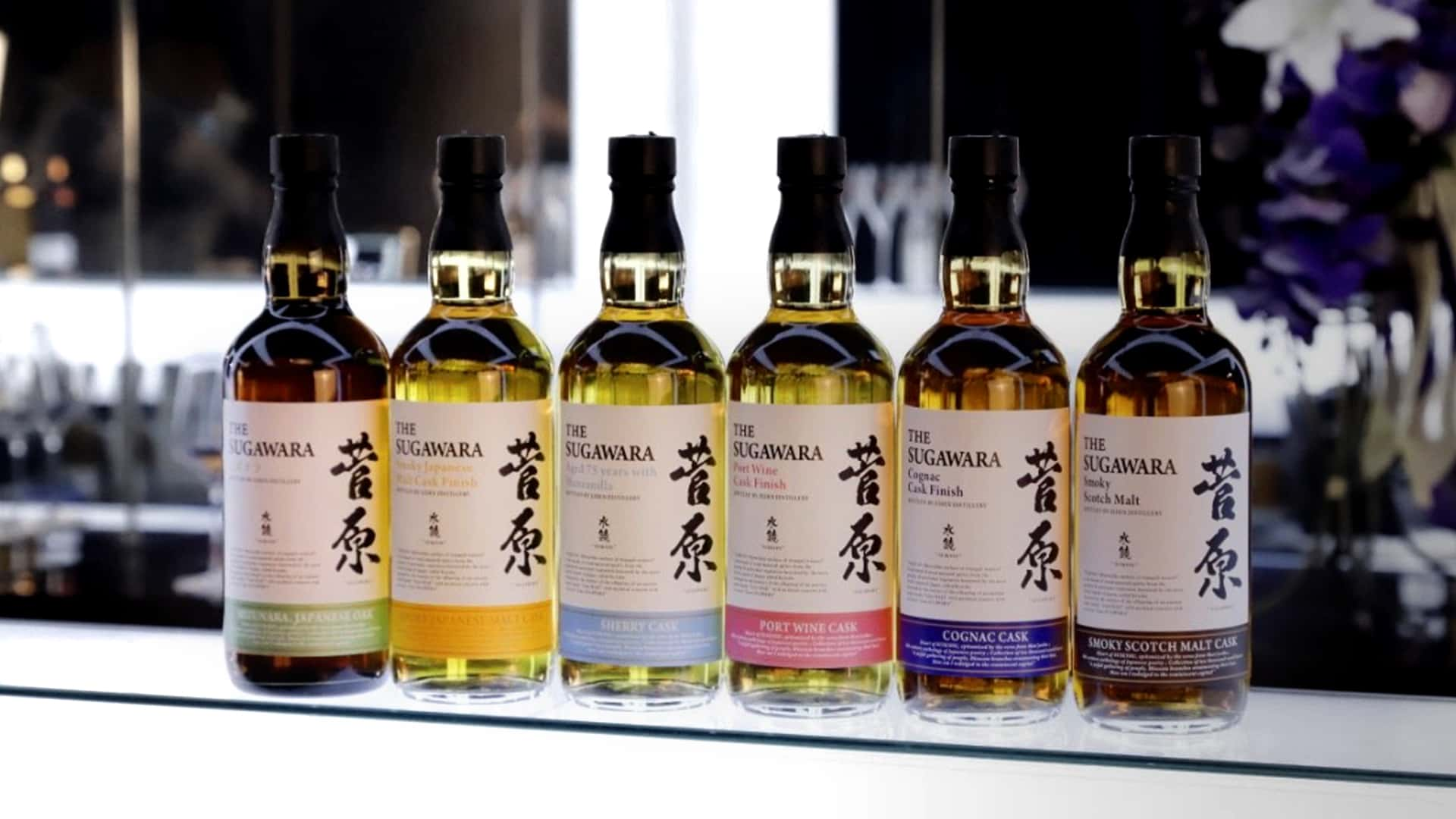 「焼酎をさらに進化させ、
世界に通用する蒸留酒にできないか」
その思いで造り上げたのが
「菅原水鏡」です。
"By further developing shochu,
we can make it popular spirits all over the world."
Sugawara Suikyou was produced with that thought.
ニンジンや米といった大地の恵みを原料とし、
ウイスキーのように樽熟成させたこのシリーズは、
麹で醸す焼酎本来の風味に加え、
個性豊かな樽の香りが加わり、
今までのウイスキーや焼酎にはない、
世界に唯一無二の蒸留酒となりました。
Sugawara Suikyou is made from the blessings of the earth,
such as carrots and rice, and matured in barrels like whiskey.
In addition to the original flavor of shochu brewed with koji,
it has a variety of aromas from barrels.
Therefore, it became a highly original distilled liquor
with completely different characteristics from whiskey and shochu.
2019年、G20福岡レセプションにも公式出品し、
多くの称賛の声が寄せられました。
We officially exhibited Sugawara Suikyou at the G20 JAPAN 2019 Fukuoka Finance Ministers
and Central Bank Governors Meeting reception party and it was very well received.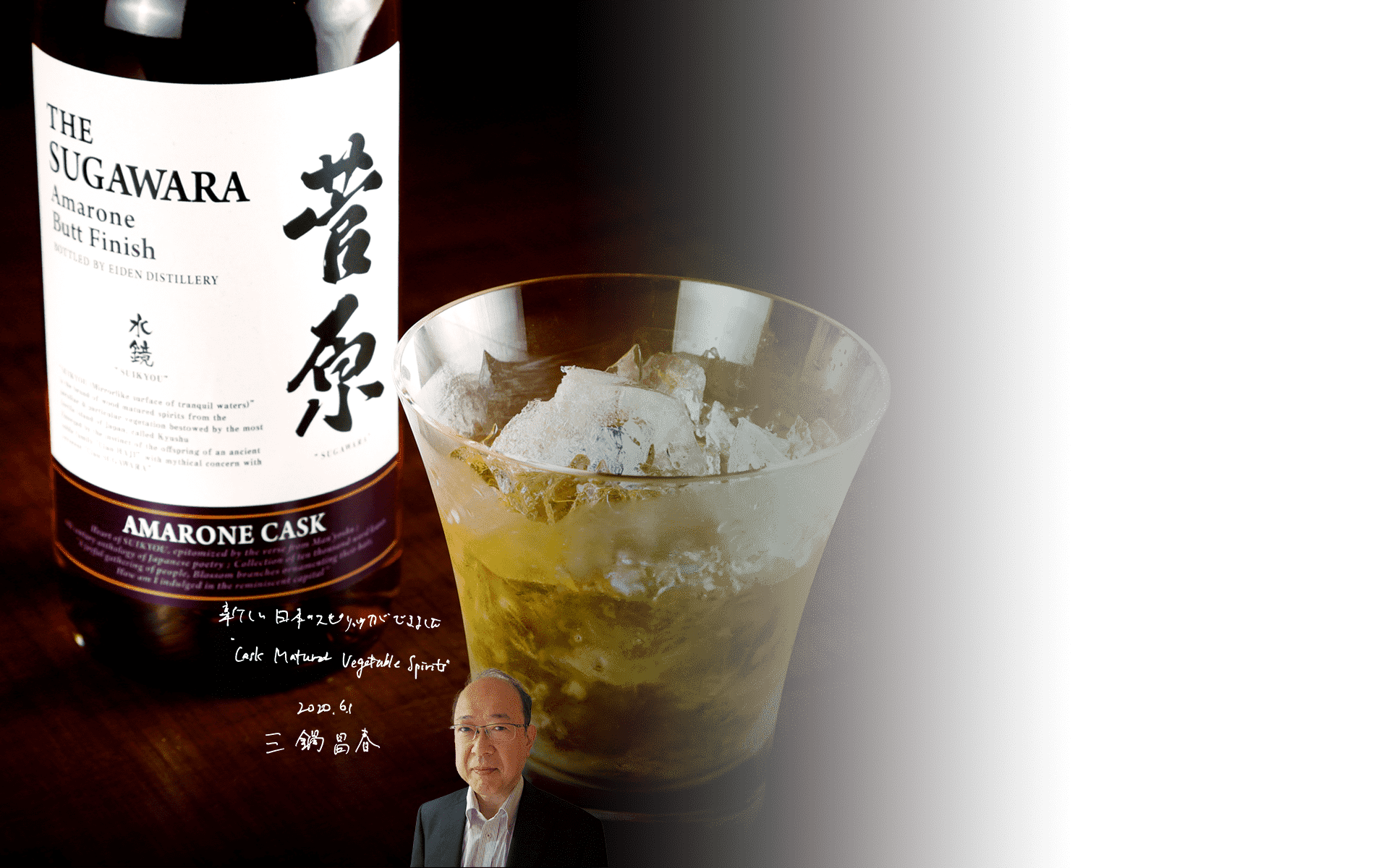 清々しい香りと伸びのある甘み
ルージュシリーズ
ニンジン焼酎と樽熟成との相性、
さらに、焙煎麦焼酎を加えることにより生まれた
高級テキーラのようなベジテーショナルな香味と味わい。
ウイスキーやラム、テキーラのような蒸留酒に匹敵する、
複雑で豊かな香味を実現しました。
Refreshing aroma and lingering sweetness
Sugawara Suikyou Rouge
Sugawara Suikyou Rouge is a blend of barrel-matured Carrot Shochu
and Roasted Barley Shochu.
It creates a vegetative flavor and tastes like premium tequila
because of highly compatible with barrel maturing.
And it achieved a complex
and rich flavor comparable to spirits like whiskey, rum, and tequila.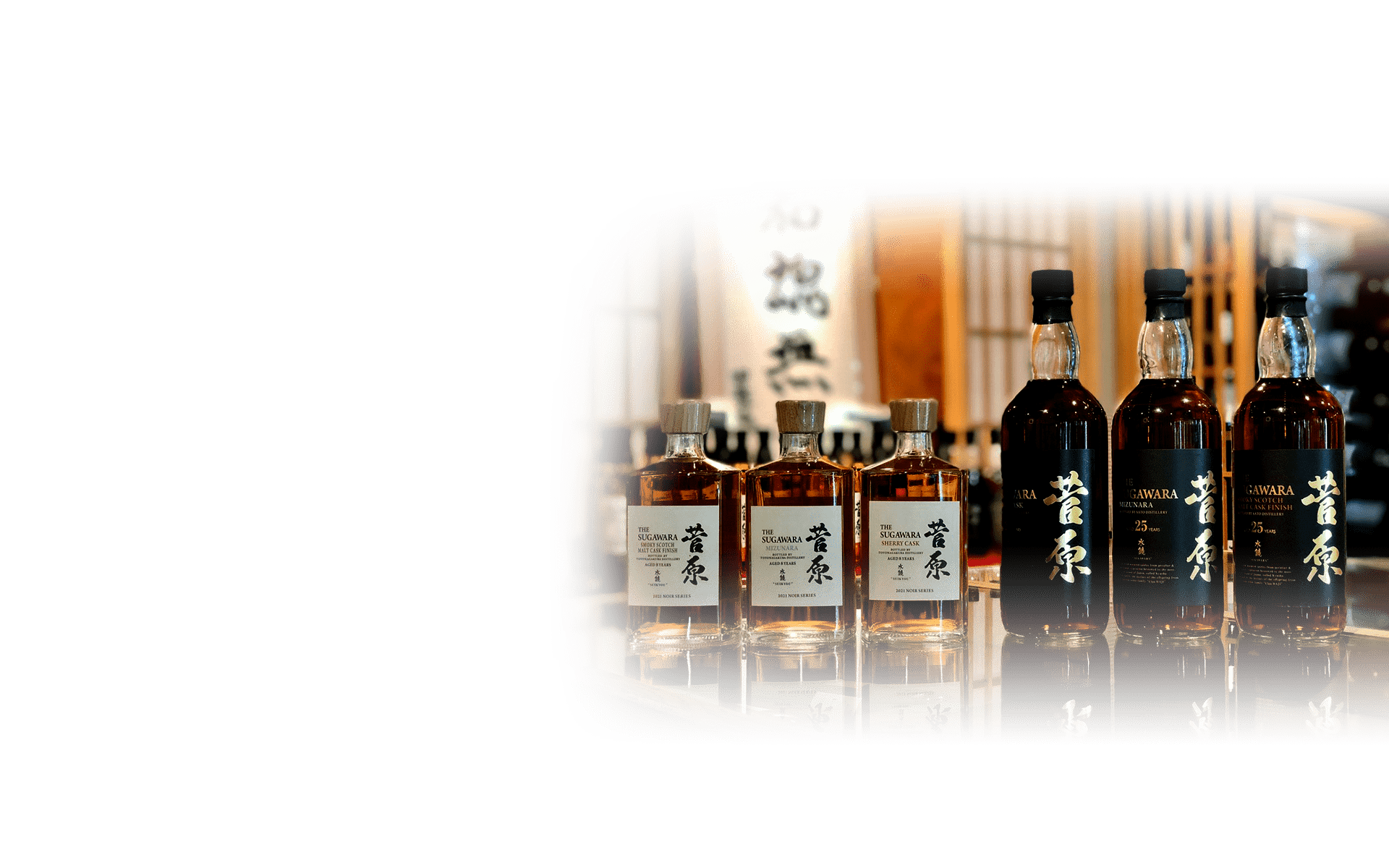 米の潜在力を引き出し高めた日本の蒸留酒
ノアールシリーズ
「米を原料とする蒸留酒も樽熟成することで、
世界の目を向けさせることができる」という
当初のコンセプトを実現しました。
The Japanese spirits that Extracts and Enhances the Potential of Rice
Sugawara Suikyou Noir
"By maturing shochu in a barrel, we can attract the world's attention."
Sugawara Suikyou Noir is a barrel-aged authentic rice shochu
that realizes our original concept.